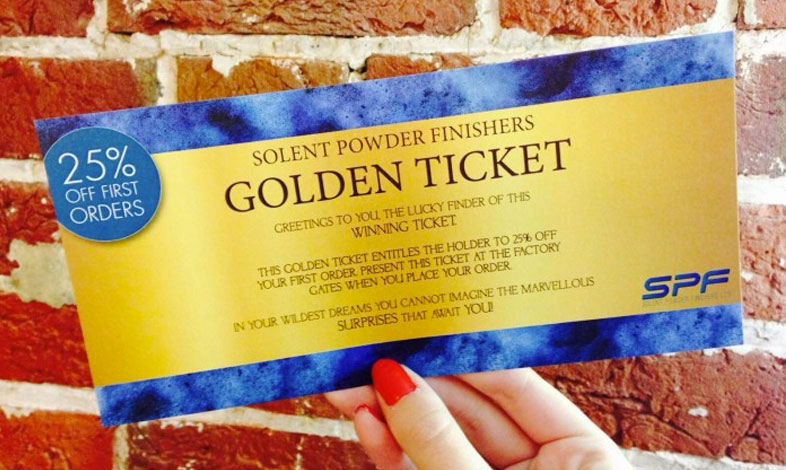 Congratulations on receiving a Solent Powder Finishers GOLDEN TICKET!!
We are delighted to offer you 25% off your first order (if it's under £1000) or £250 off your first order (if it's £1000 or more)
Please feel free to have a browse through our website and online brochure and see the marvellous array of colourful surprises we have to offer.
If you'd like to discuss your requirements, simply call us on 02380 642632 or email production@solentpowderfinishers.co.uk.
Thank you for visiting our website!